General Settings:
Available Settings:
Default View When The Product Is Loaded On The Frontend
Default Custom Product View Image Shown In The Cart
Default Frontend Language translation For The Custom Product
Main Menu / Preview Image Page Setup Ratio
Use Sticky Preview
Hide Base Image
Collapsible Categories
Add Summary Tab
Show Reset Button
Add Next Tab Button
Show 'Add Configuration' Button - DOESN'T WORK FOR NOW. Fixing in progress.
Quantity Box (per product)
Enabled Product Views:
You can choose what product views / angles you want to show by switching on the views under Actions > General Settings popup.
Even though the views are named Front / Back / Left / Right / Bottom / Top - realistically, you can use the views for any purpose / angle of the product.
On the frontend the views can be switched by your users clicking on arrows on product preview.
You can choose what images to upload for each view inside of the options management panel:
Using views you can present a 360˚ view of your product  preview customization process.
In order to add the preview images to different views afterwards use a dropdown switcher when adding / editing the product options:
Select currency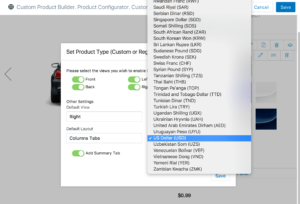 Select layouts: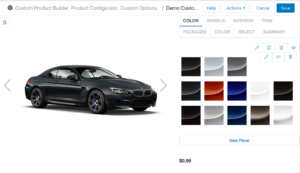 (columns tabs)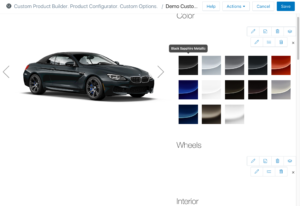 (columns list)
Preview Controls: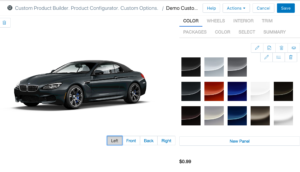 (buttons)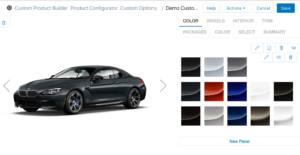 (arrows)
 Actions > 

Change Theme: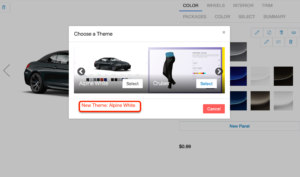 IMPORTANT:  To ensure the custom product categories / options / custom layers are saved properly – first click SAVE at the bottom of the category / panel / option screen, and only after that the SAVE button at the top of the page.