Before creating a new product you should prepare photos to fit all the parameters. You can do it in Adobe Photoshop.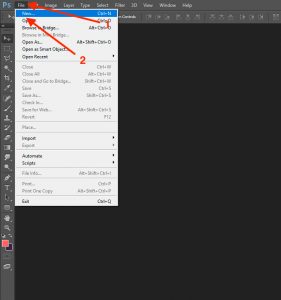 Please open it, and after that first of all you should:
1) create a new product ( File (1) –> New (2), or click Ctrl + N )
2) In "Options" window please select: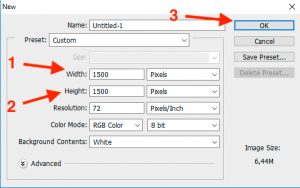 (1) Width: 1500 Pixels .
(2) Height: 1500 Pixels .
And then click on "OK" button (3).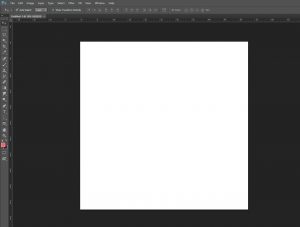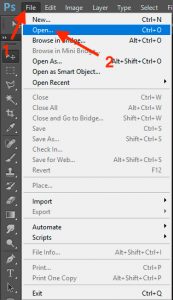 3) Next step – you need to open the photo of your product
Click on "File" button (1), and "Open" button (2), or Ctrl + O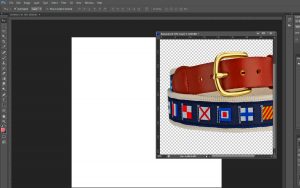 4) Then drag the product to a pre-created document 1500x1500px.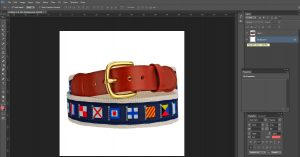 5) In "Layers" field click on the eye ( on the left of the "Background" button ) and disable Background layer.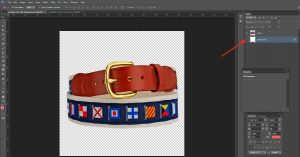 6) In Сase if your Product photo larger than 1500×1500 px click "Ctrl+T" clamp "Shift" and pull around the corner.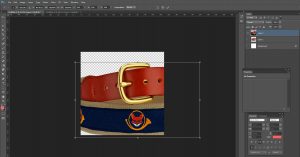 7) After it we need to cut a Custom detail. You can make it in different ways. Please watch the video for better understanding.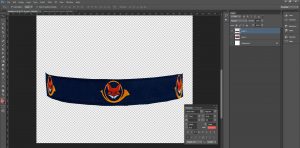 Don't forget that this detail should be on the same place as on the main product (Use New Layer).
8) Then we need to add another detail on the same place. Open New Photo and drag it on the main document.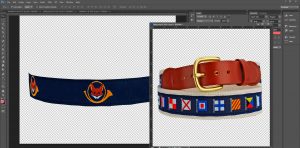 9) Click on the "Layer 2" with the right mouse button (1) and select "Create Clipping Mask" (2) (you can use Ctrl + T to select the desired position for the new part).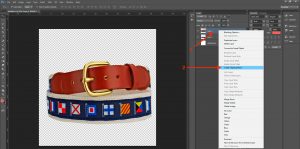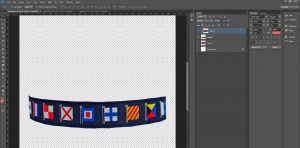 Repeat these steps for each detail you want to customize.
10) Now you need to save every detail of your product.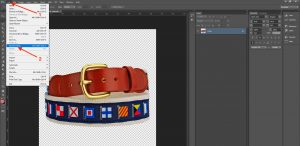 Click on "File" button (1), then on "Save For Web…" (2), or Alt + Shift + Ctrl + S
After it select "PNG – 24" (3) and click on "OK" button.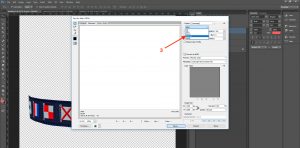 Also you can download the guide file:
Click here to open documentation for preparing images in Photoshop (PDF download)
Click here for a folder with sample custom XBOX controller product images.