By default, the product page only displays images loaded for views.
This article may be helpful:
General Settings (Available Views)
But it happens that on a CPB product you want to display additional media files, such as video, additional photo or 3D model. The Custom Product Builder app has it!
This feature allows you to display your entire shopify media gallery on your product page. All you have to do is complete the gallery and activate the feature with the click of a button.
What files can you add?
Images - .jpg, .jpeg, .gif, .png

3D models - .glb

Videos - .mp4, .mov, YouTube video link
For more information follow the link to Shopify Help Center: Product media types.
To use this function follow these steps:
First you need to upload all the necessary files to the media gallery. Go to the shopify product page.
Here is Shopify product page with Media Gallery. To upload a file, simply click on "Add Media".
To add a video from Youtube, click on "Add media from URL" -> "Embed Youtube video".
The next step is to activate the function in the CPB admin panel. To do this, go to Settings -> Render control panel -> You need to turn on two options: "Display product media" and choose the Thumbnail slider position from the dropdown. You can choose between horizontal and verticle (On the left side of the screen).
To learn more about the features in General Settings, go to this guide: General Settings.
Now, when switching images, you will see files from the Shopify Media Gallery.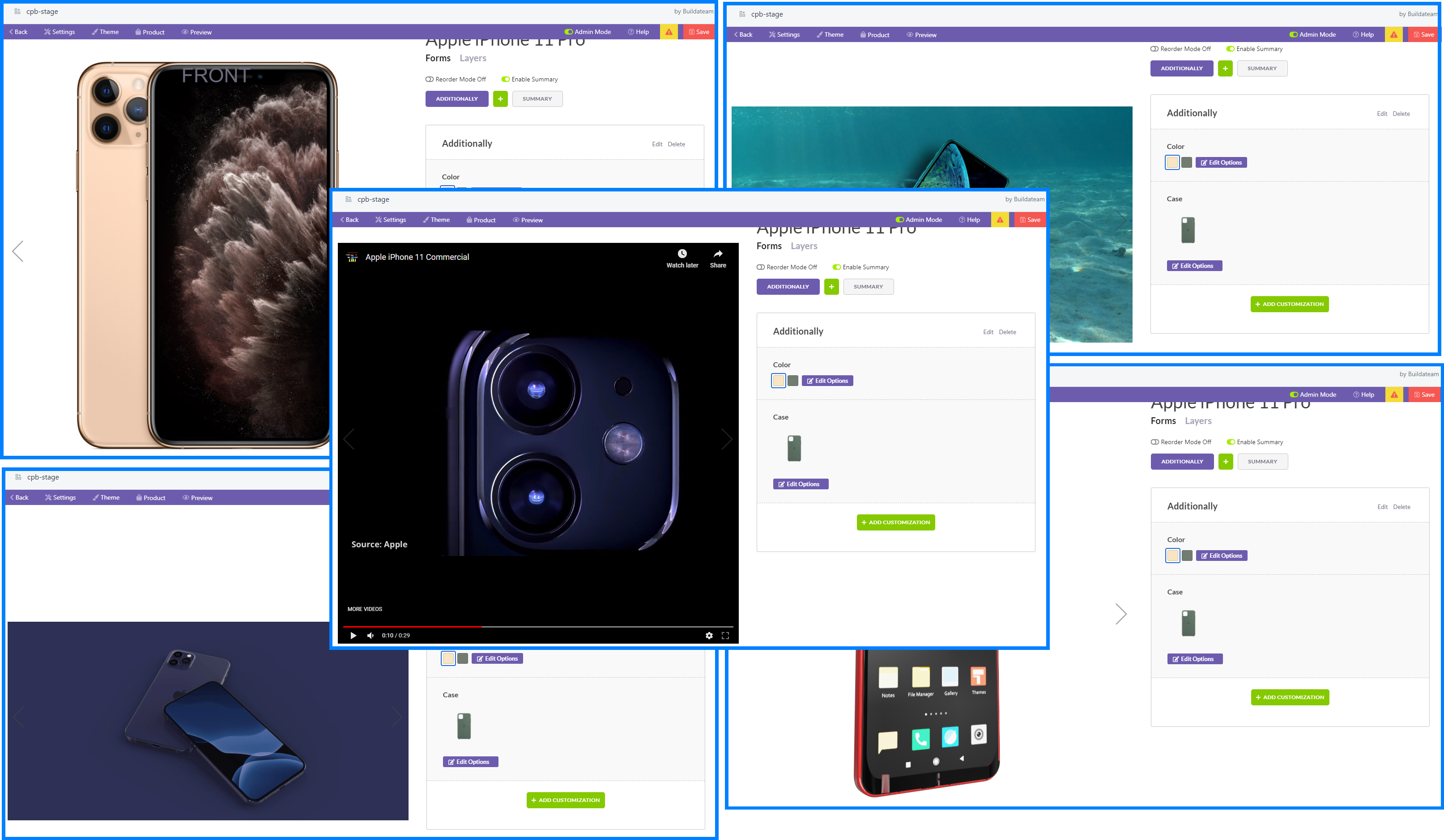 If you want to be able to switch files through the thumbnail slider, activate the second function.
Here is a video instruction.
IMPORTANT: To make sure the product categories / options are saved properly – first click SAVE at the bottom of the category / panel / option screen, and only after that the SAVE button at the top of the page.