CUSTOM LAYERS
Custom layers in CPB are like sheets of tracing paper. You can see through transparent areas of a layer to the layers below. You can move a layer to position the content on the layer, like sliding a sheet of tracing paper in a stack. You can also change the opacity of a layer to make content partially transparent.
You use Custom layers to perform tasks such as compositing multiple images, adding text to an image, or adding patterns.
A new image has a single layer. It is created automatically when adding a base image and is not edited as a layer. However, you can always change the base picture to another.
HOW TO CREATE NEW CUSTOM LAYER
First, go to the Layers tab and click ADD CUSTOM LAYER:
Here you can set up the new layer.
You need to fill in the Title and сhoose the Type here: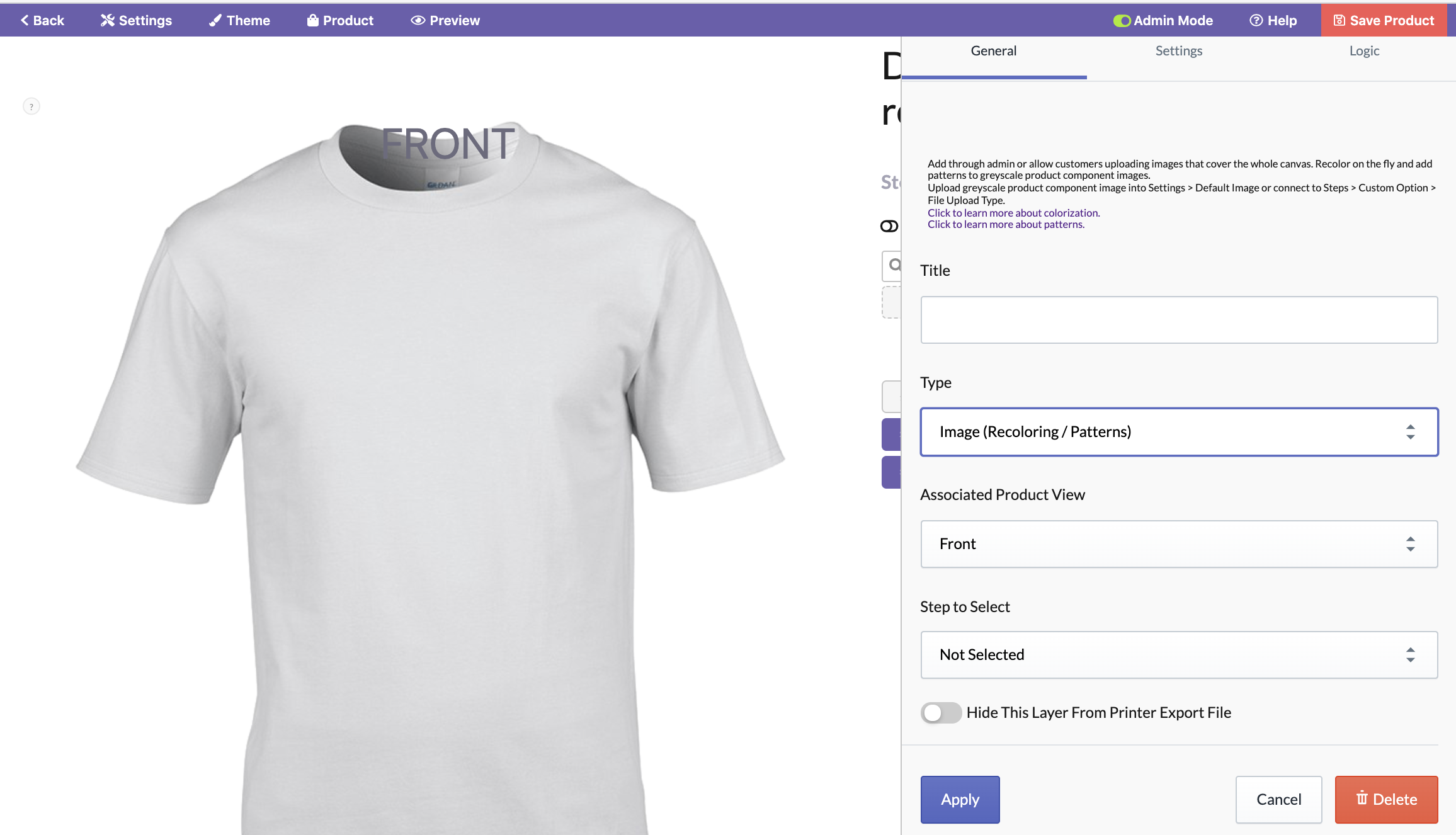 If you need to add detail for recoloring on the fly, use Image type ⬆️
Or, if you need a flexible area for your image, you should choose Image Area type ⬆️
With the type Curved Text, you can create text with any transformation: curved, expanded, vertical, circumferential, etc.
CLONING CUSTOM LAYERS
To duplicate a layer, follow these steps:
1. Go to the Layers tab.
2. Select the Layer and click the clone icon.
3. The cloned layer is created, and you can start editing it.
REORDER CUSTOM LAYERS
Under the Layers tab in the Admin page, please enable [ o] Reorder Mode.
And then drag and move layers position in the correct order.
Please note that the lower the id number of the layer is - the lower the layer is located in the stack.
SEPARATE THE LAYERS
If your task is to show some detail that is visible only on the back of the object, you need to separate the layers by product views.