If you want to change the base image please do the following steps:
1) Remove the old base image. If you have a few different views (i.e. front, back, left) choose the right view first.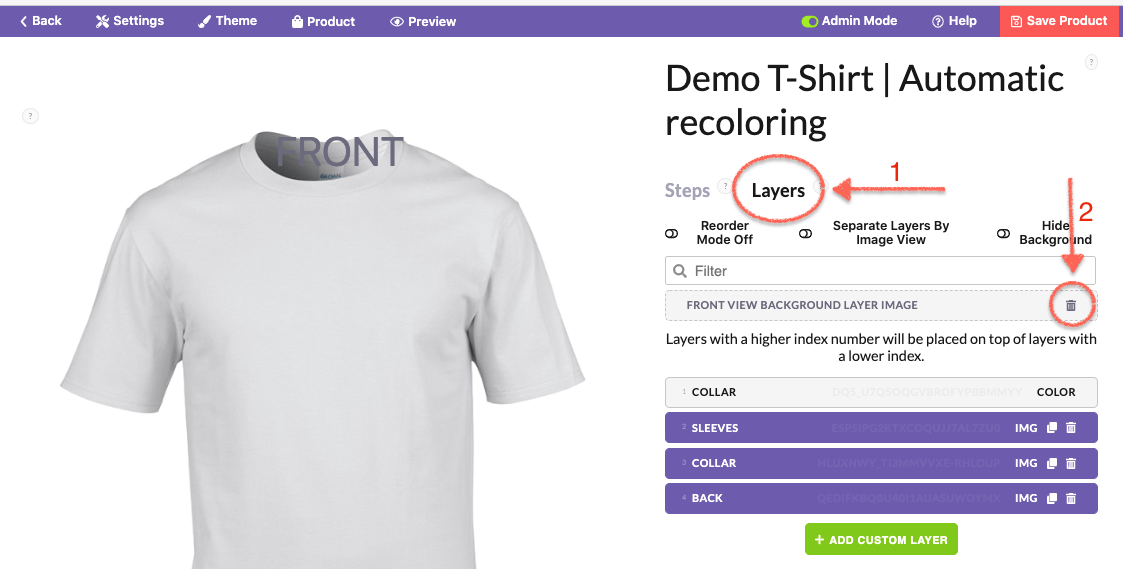 2) You will be prompted that the image will be deleted:
3) Upload a new base image using the same base layer under the Layers tab or using the image upload on the preview
That's all.